Class Schedule - March 2021
Zoom ID for all classes: 871-0198-7980 Password: Fitness21
All class times posted in CT.
View special events, props, live-only class info on the bottom of the schedule.
*No Cardio Kickboxing on March 11th, no Yoga on March 15th.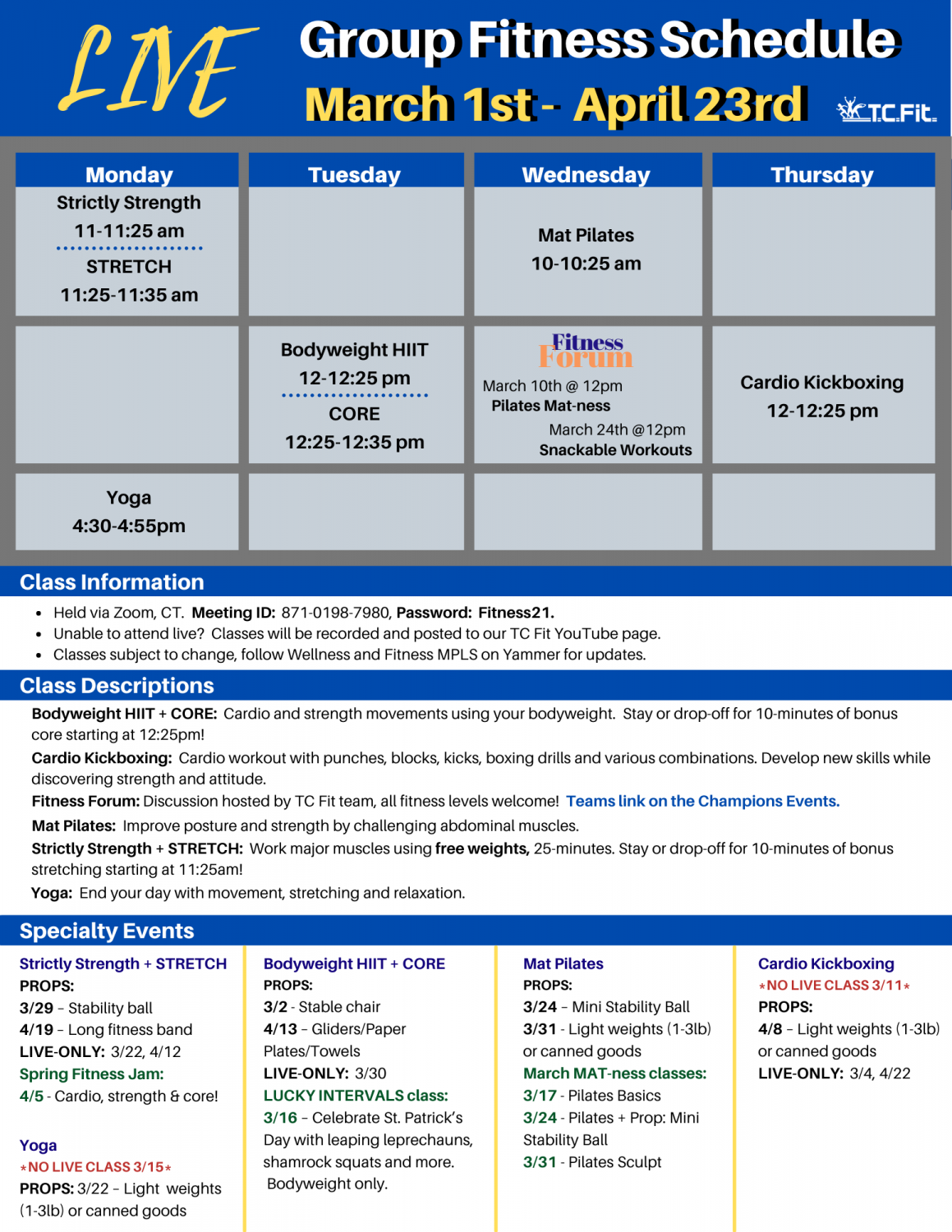 Find TC Fit suggestions for fitness props on the resources page.
Fitness Forum
If you have a wellness question, someone else is likely wondering the same thing! Ask your question or just listen-in for wellness tips and tricks during these live-stream sessions lead by members of the TC Fit team. Check out the past event recordings on this playlist.
Join the March 10th, 12pm CT Fitness Forum Pilates March Mat-ness at this MS Teams link.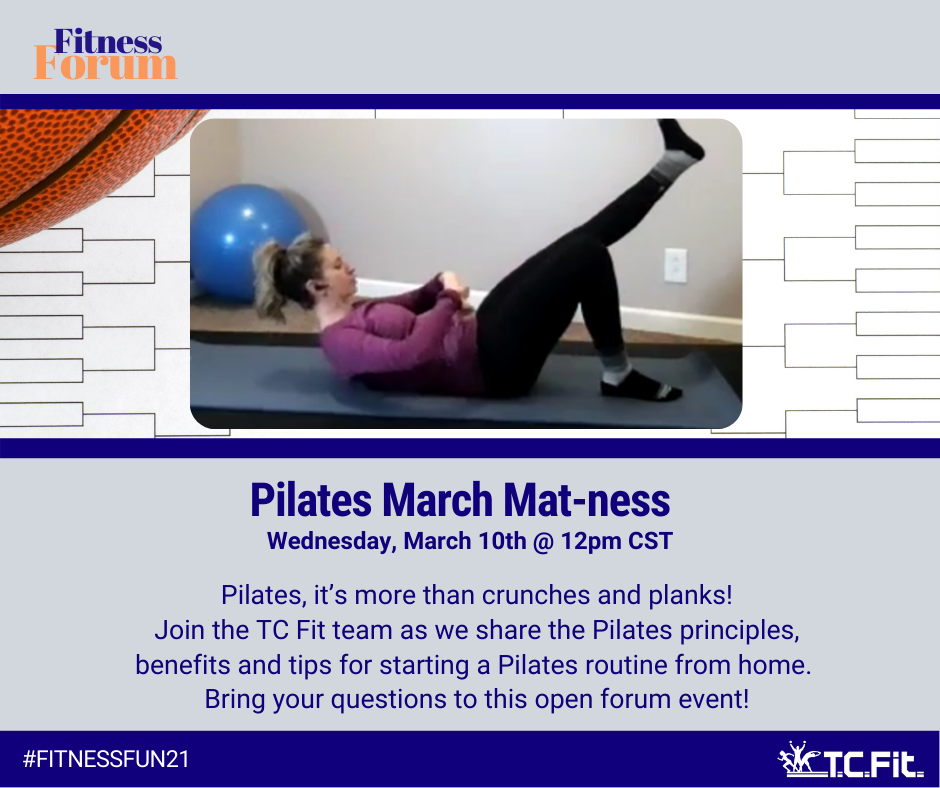 Join the March 24th, 12pm CT Fitness Forum Snackable, Fun-sized Fitness at this MS Teams link.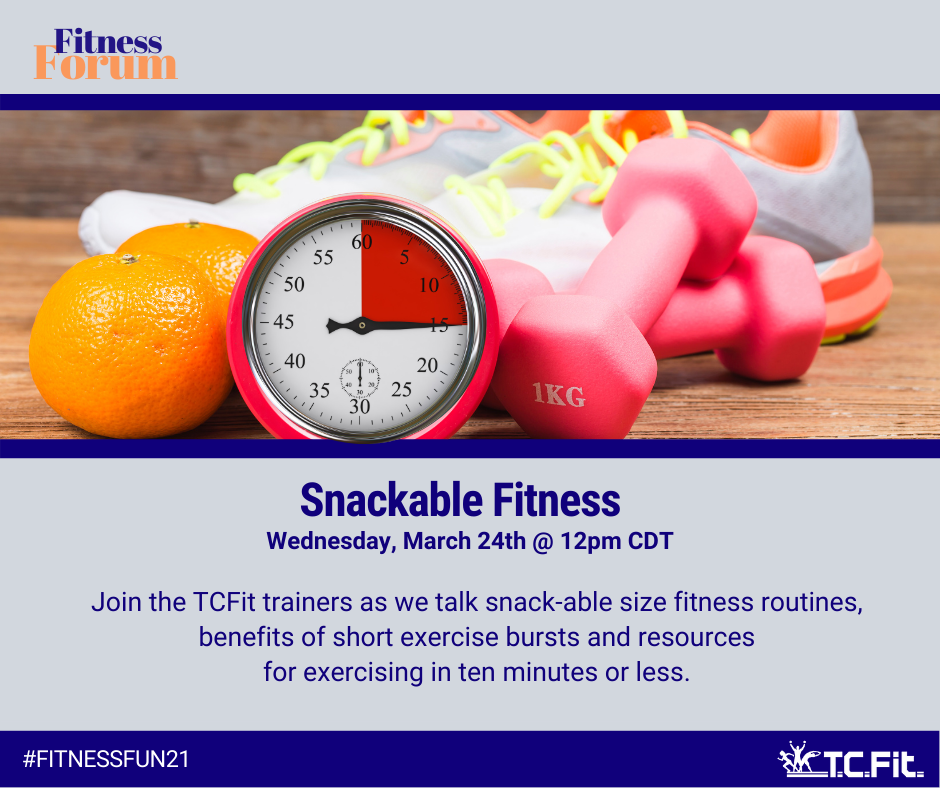 Recorded Classes/Workouts