Class Schedule: May 2021
• Join us on Zoom
• Zoom ID for all classes: 871-0198-7980 Password: Fitness21
• All class times posted in CT.
• View special events, props, live-only class info on the bottom of the schedule. Find more info about props and purchasing suggestions here.
Virtual Class Etiquette
Keep your audio turned off unless asked to engage with the group. You are welcome to leave your video on, we'd love to see you, but please note many classes are recorded for future viewing.
Exercises within your abilities and safe zone. If exercises are uncomfortable/contraindicated for you, modify or pause and rejoin with the next exercise. Wear workout shoes and make sure you have adequate space for movement.
Be kind to yourself, have fun and laugh!
Let us know if you experience an issue joining or participating in class. We welcome feedback and are always working to improve. You can share in the class chat box or email info@tcfit.com.
*TC Fit offers public facing virtual classes, free for participation and viewing from home. These classes are sponsored by our corporate partner, General Mills. Free virtual classes are a response to the COVID-19 pandemic and may be discontinued at any time.
Fitness Forum
If you have a wellness question, someone else is likely wondering the same thing! Ask your question or just listen-in for wellness tips and tricks during these live-stream sessions lead by members of the TC Fit team. Check out the past event recordings on this playlist.
Join the May 5th at 11am CT Fitness Forum Spring Training at this MS Teams link.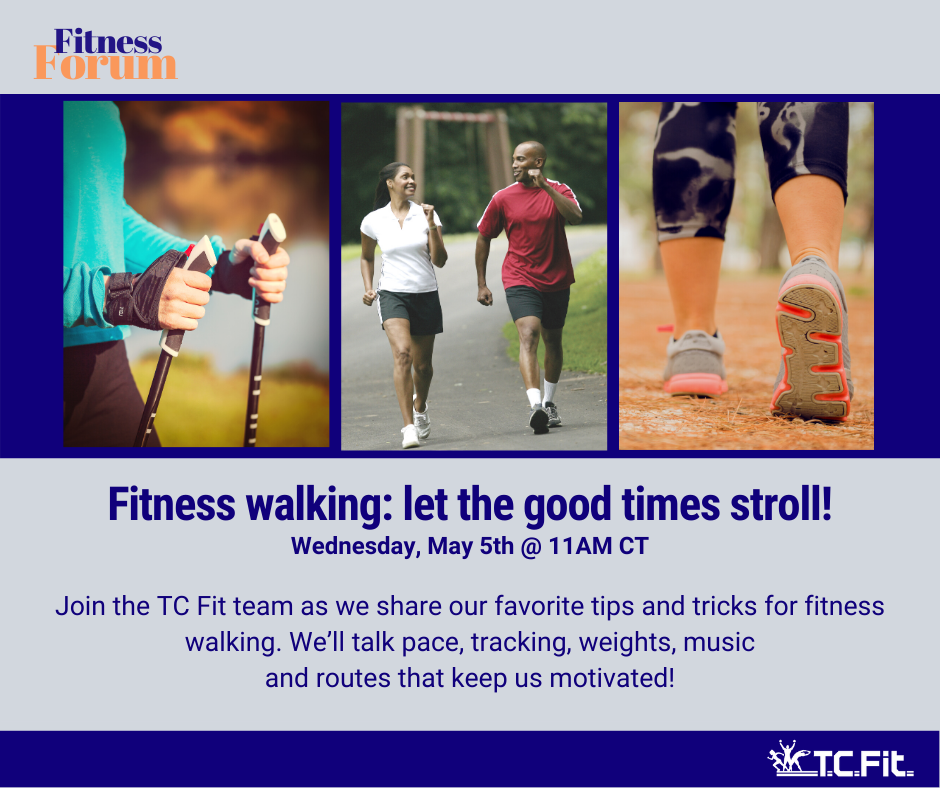 Join the May 19th, 11am CT Fitness Forum Spring Training at this MS Teams link.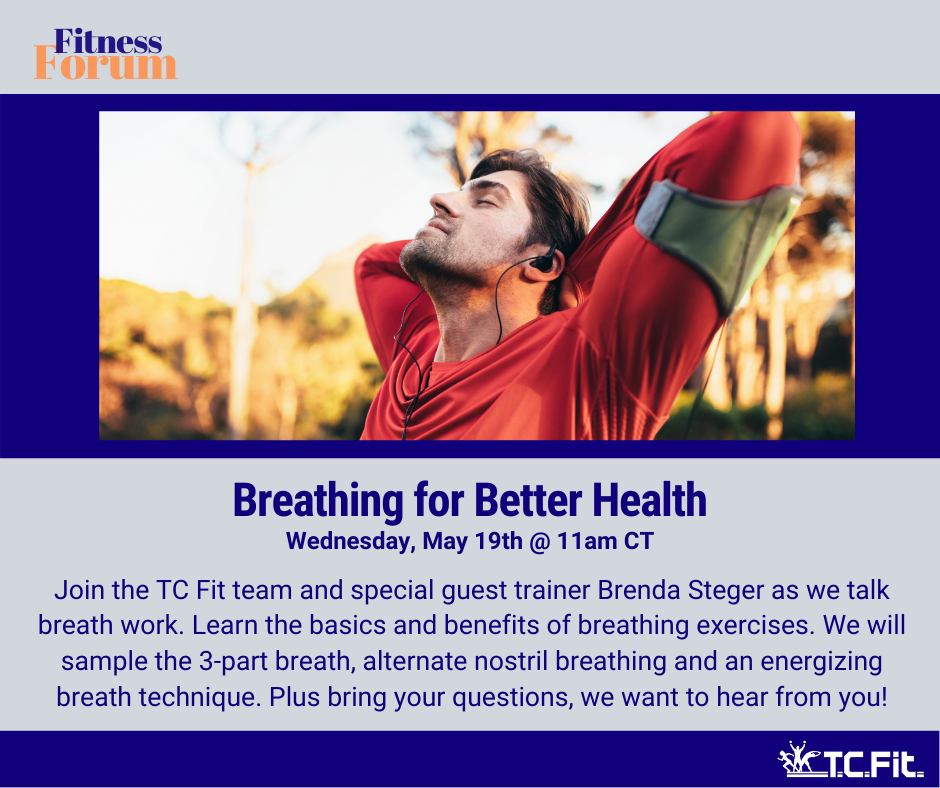 Recorded Classes/Workouts