News
More Massage @ Motion!
November 18, 2022
Meet Massage Therapist Kathleen Pender. She is joining the TC Fit team this month and accepting appointments on Tuesdays at Motion St. Paul!
Plus, give your body some post-Thanksgiving pampering with a $20 discount on services with Kathleen on Nov 29th and services with Andrea on Dec 1st!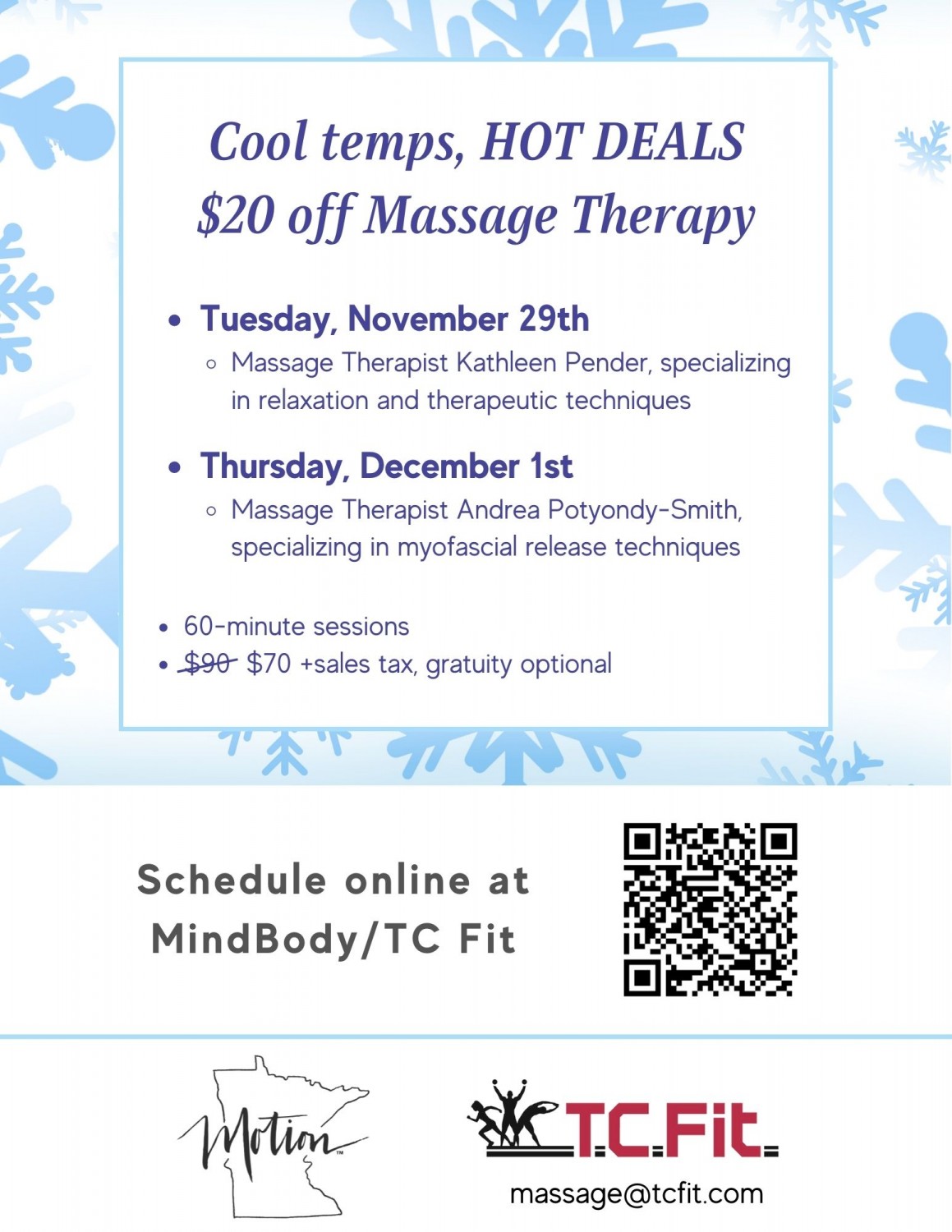 Web Development by Creative Arc, a Minneapolis Web Design firm.